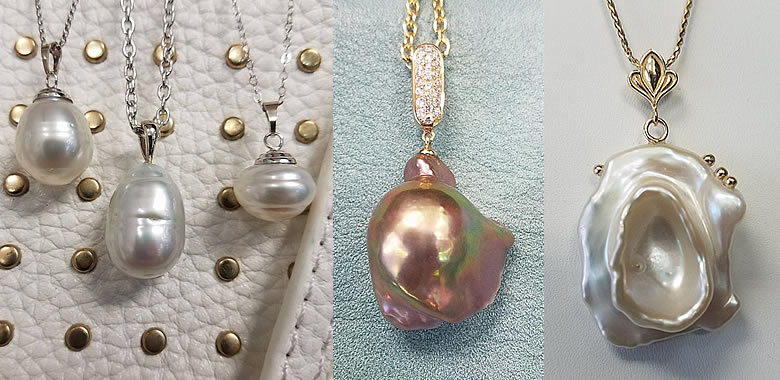 Stop by our downtown location to check out our newest themed jewelry collection "Exotic Under $800". This jewelry collection features natural gems paired with gold. Each piece of jewelry will be priced from $200 - $800 and are designed by master jeweler Nora Fagan.
This collection features south sea pearls, rough cut sapphires and more! If you are looking for a unique piece of jewelry that no one else will have or are looking for an affordable and one of a kind gift for a friend, drop by our downtown Casper jewelry studio to see what we have to offer.
If you are looking for a custom exotic jewelry design just ask for Nora. She can design something special for you. A beautiful collection of Montana rough cut sapphires just came in stock as well as some lovely natural pearls. You can also pick from a wide selection of diamonds and assorted loose gemstones to find a gemstone that speaks to you!