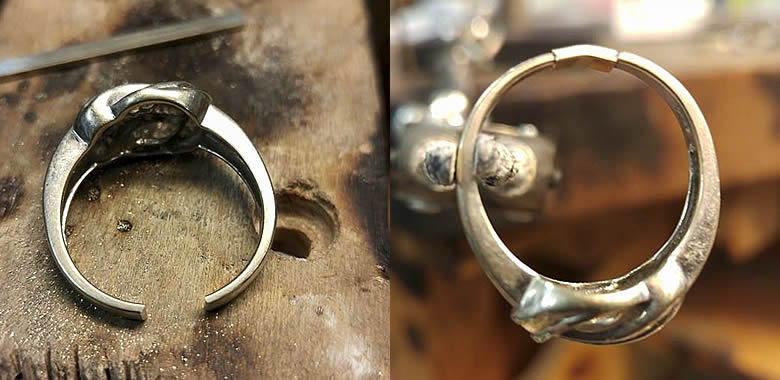 Do have a ring that you would love to wear but it is too big or small for your finger? You could be wearing it in 24 hours!
First we hand size your finger then we adjust the ring size for the perfect fit.
Your jewelry never leaves the shop and the craftsmanship is the best in the business.